Dr. Mostafa Nouh

,

PhD


Assistant Professor | C.V.
Mechanical & Aerospace Engineering
University at Buffalo
Buffalo, NY 14260

Office: 1012 Furnas Hall
mnouh@buffalo.edu
Office: (716) 645-1449

Welcome to the Sound and Vibrations Laboratory (SVL) homepage.
We are located at 1017 Furnas Hall, part of the Mechanical & Aerospace Engineering Department at the University at Buffalo (SUNY). Our group carries out research that falls under the overarching themes of dynamics, vibrations, acoustics, and smart materials. We apply theoretical, computational and experimental tools to design, model, and optimize innovative systems which harvest ambient energy, adapt intelligently to changing environments, and possess mechanical properties that are, otherwise, not feasible. Please see our research page for more info.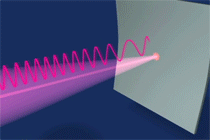 Current Opportunities
The SVL has openings for motivated MS and PhD students seeking admission for spring and fall 2019 to carry out research in the different SVL projects.
Ideal candidates will have a strong background in mechanical vibrations, dynamic systems and controls. Good command of MATLAB. Familiarity with finite element modeling & analysis. Language Proficiency (written & oral). Journal/conference publications is a plus but not required.
For inquires, please contact Dr. Mostafa Nouh by email with a CV/resume and a brief description of interests & qualifications.